Deep relaxation to go:
Our bestsellers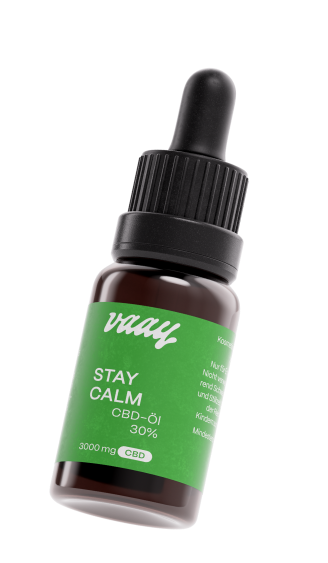 Color outside
the lines
vaay is something like your fearless and loudly laughing over-the-fence-jumping accompaniment. It goes with champagne and Bach's Piano Concerto No. 5 in F minor as well as with immersive art, biopolitics, mowing the lawn and cooking stew. We want to inspire you to a less gray everyday life, fire up your idea stirring machine and turn on the sun above you. Are you with us?
What is written about us
"The career CBD is on right now is steep. It has just been announced that celebrities such as TV presenter Klaas Heufer-Umlauf and footballer Mario Götze are investing in Vaay for publicity."

"US music producer Will i am, Klaas Heufer-Umlauf, Mario Götze, ex-footballer Dennis Aogo, top model Stefanie Giesinger as well as Bitburger Ventures have joined as new shareholders*."
The vaay artist* collaboration
Image comparison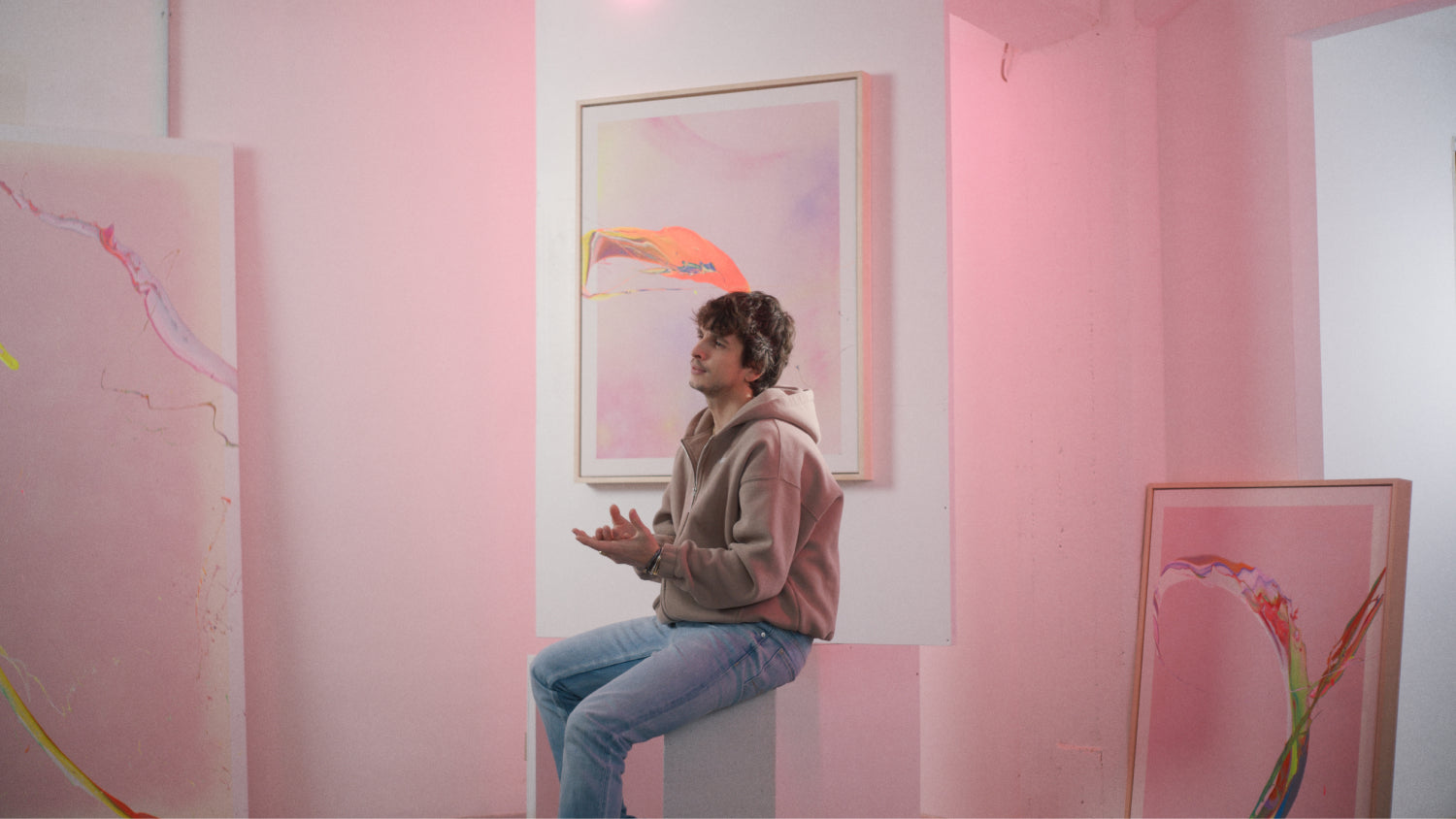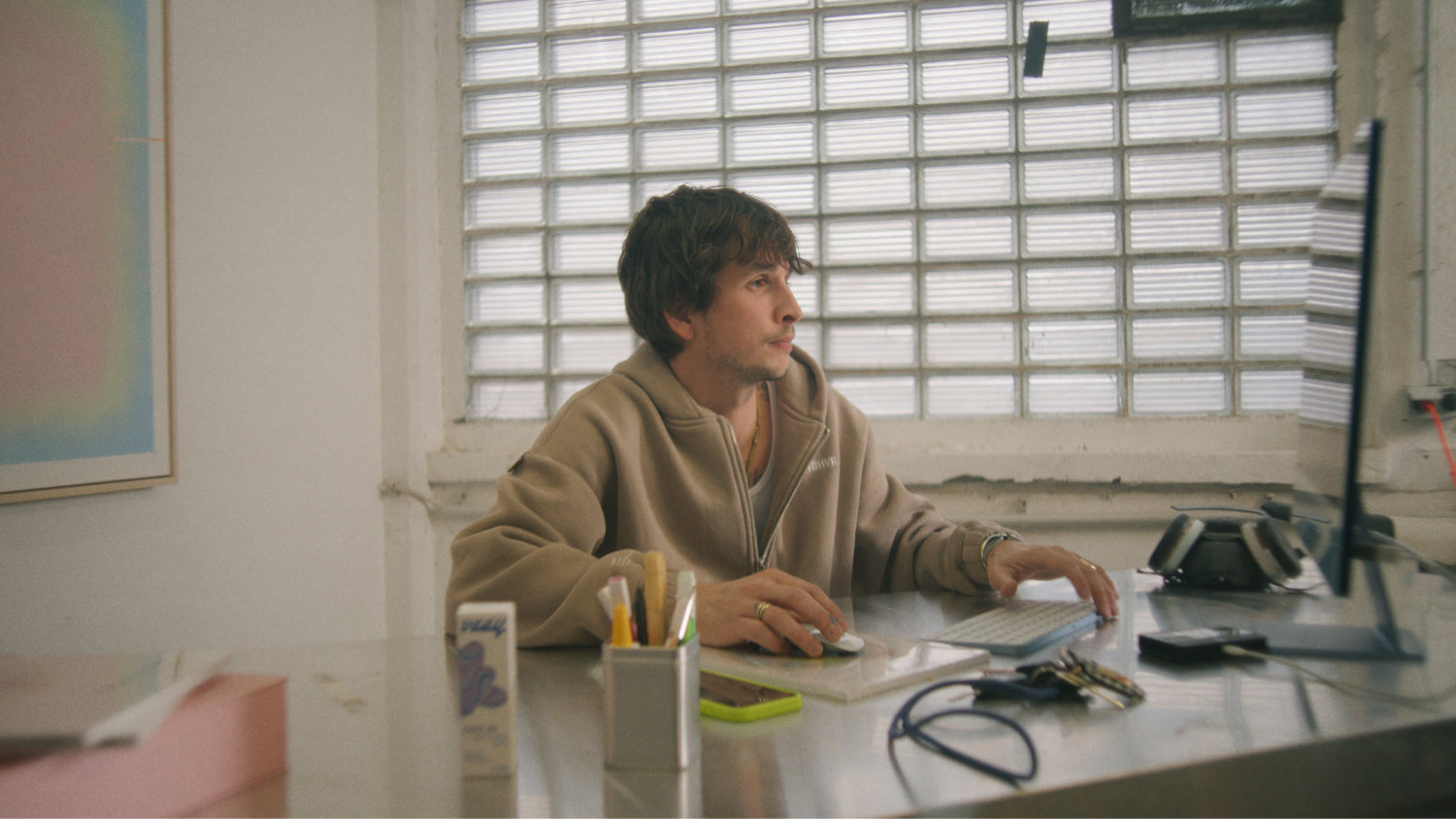 vaay loves art and art loves vaay

Whether it's an AI-driven performance in a foggy dive, large-scale abstract paintings, or just a very very beautiful voice: We love art and culture from the here and now and support it like crazy. Listen to what's driving current art makers, how they work, and what vaay has to do with their art.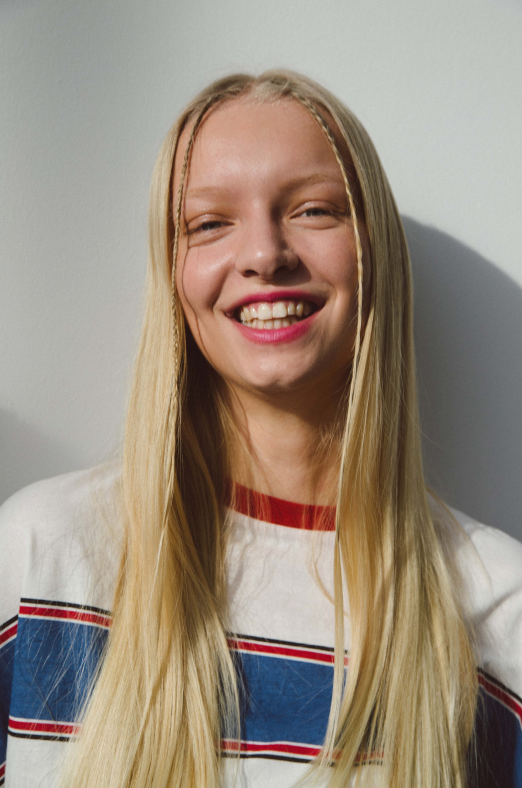 Welcome to the vaay club
With the vaay club to the front of the wave
It's never been easier to get past the bouncer: Just sign up and look forward to exclusive coupons, early access promotions, discounts, or an invitation to that one event you'll be telling your grandkids about.
FAQs
Who is vaay?

A highly talented band of researchers, developers, medical professionals, entrepreneurs and other enablers who create extraordinary products from the best of the hemp plant. Our umbrella organization, the Sanity Group, wants to explore the hemp plant in all directions and make it comprehensively usable. For medicine, as a food supplement, for cosmetics, for energy and fun and we are the ones who are there for energy and fun.
How do I know that your quality is assured?

At vaay, we take product safety very seriously. Therefore, we have our products regularly tested by certified laboratories and also publish the results of these analyses in our quality promise and laboratory results.
What differentiates vaay's CBD products with other companies?

We at vaay try to be different. We pay close attention to the needs of our customers and try to develop the appropriate CBD oil, CBD products and hemp products. At the same time we work completely transparent and are in constant exchange with the authorities to further improve access.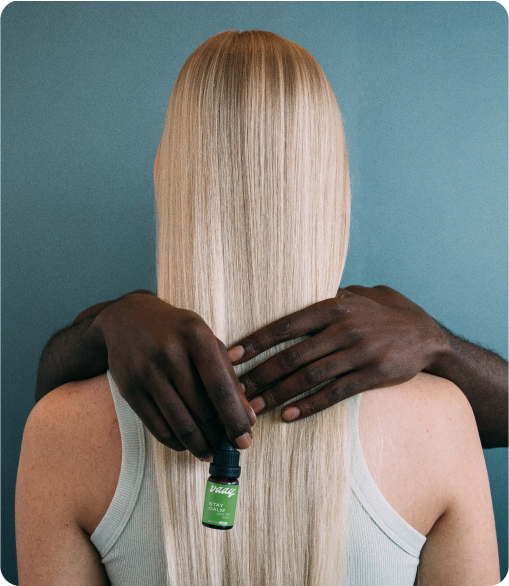 CBD is something like the heavily relaxed colorful dog among the more than 100 cannabinoids that have been discovered in the cannabis plant so far. These are chemical compounds that take care of our nervous system and also occur naturally in the body. Unlike its notorious and unfortunately still illegal brother THC, CBD does not have an intoxicating effect and can be sold legally in Germany. Currently, however, not as a dietary supplement and only, with a THC content below 0.2%.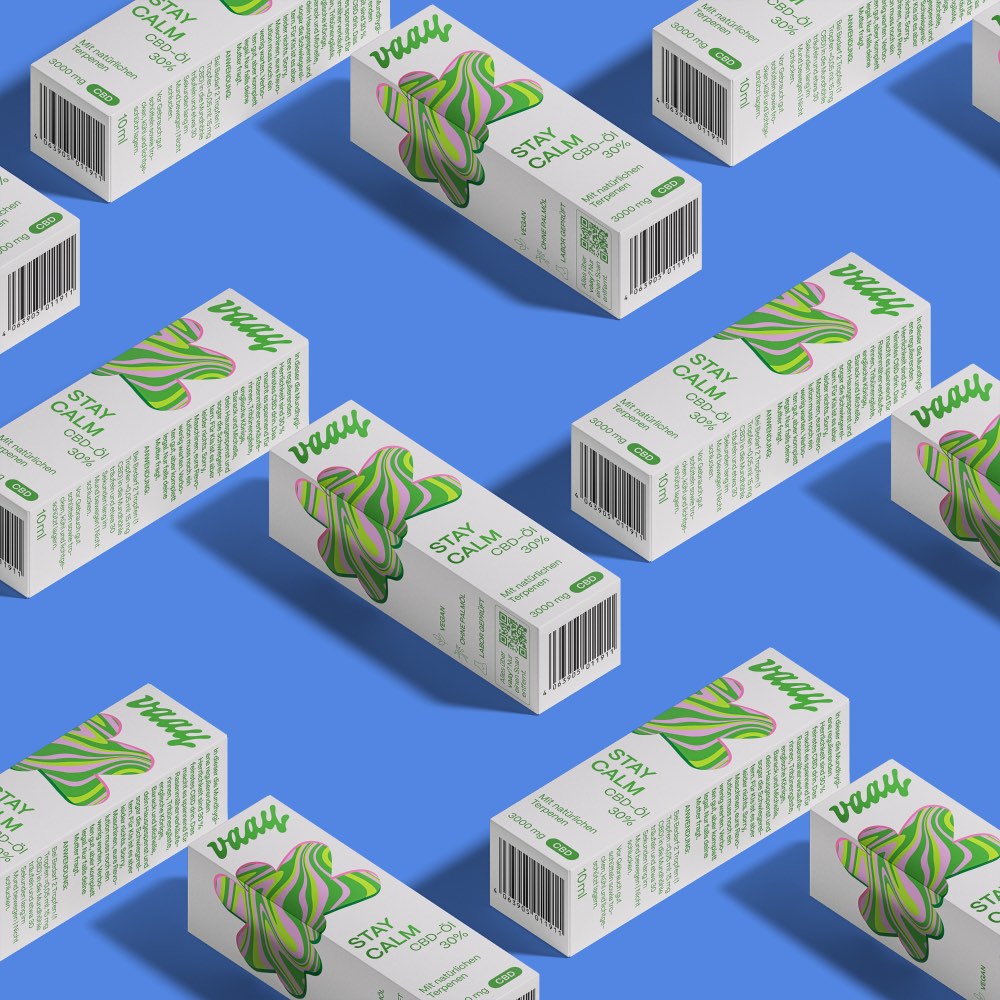 How to use CBD and how does it work?
Here it gets colorful: You can vape, spray, drip or apply your CBD depending on the product and personal preference. We have pens, mouth oils, an active gel, a massage oil and even a wonderfully fragrant bath ball waiting for you. Because the effect can vary depending on the user, we advise you to approach all the beautiful products slowly and to follow the application instructions, which you can find on the packaging as well as on this website.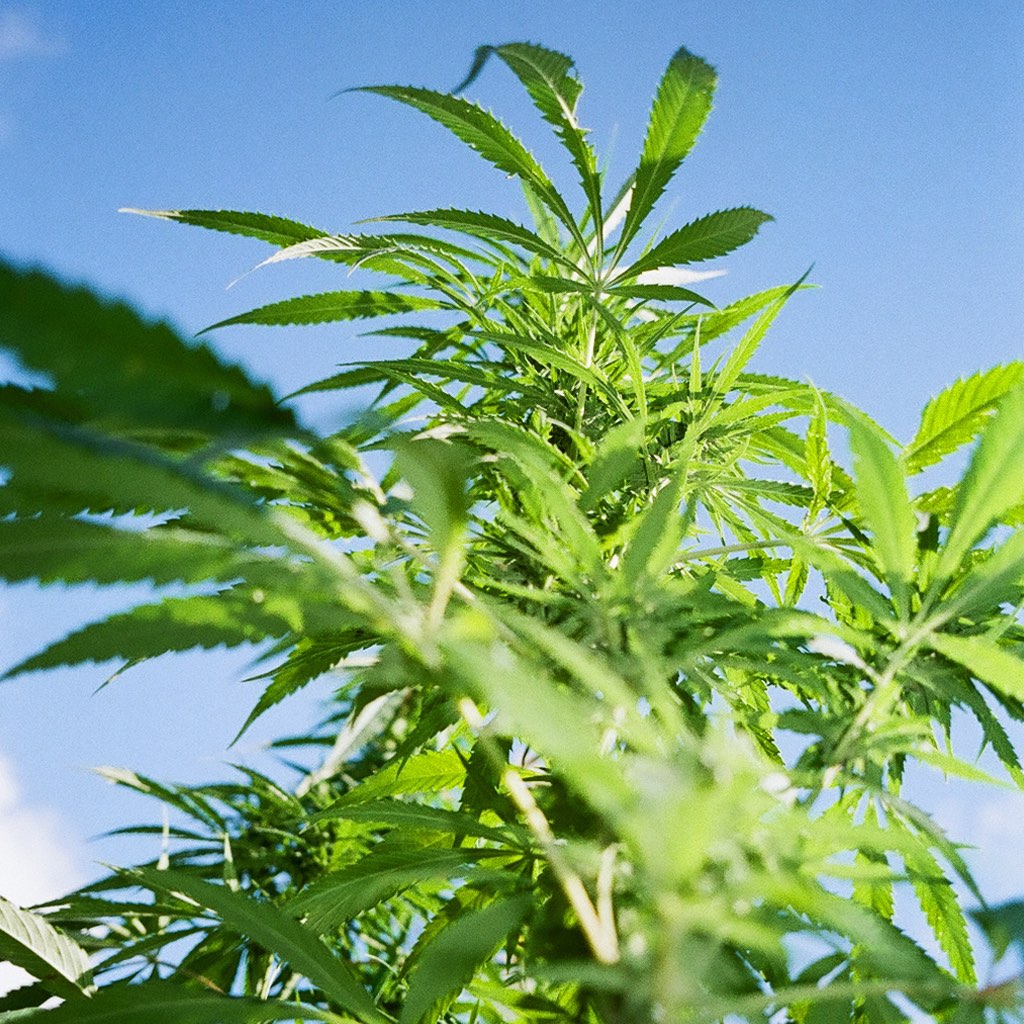 Why is vaay committed to the legalization of cannabis?
We are simply blown away by the hemp plant. All of it, in fact. We agree with Snoop Dog, who is one of our many supporters. Everything we do with vaay goes back to the many thousands of years old tradition of this insanely incredible plant. So far, however, we have only been allowed to use part of its potential in this country, which we think is more than a shame. This is one of the reasons why we are campaigning for legalization, which has long been a reality in many countries and has now finally been initiated here.