CBD OIL 10% | Natural Terpenes 10 | 1.000 mg
Sale price

€39,90

Regular price

(€399,00/100ml)

Incl. VAT
With your in-the-zone oil you carry 1000 years of natural knowledge, best ingredients and the official permission to breathe in your pocket. The contained CBD regulates your oral hygiene and lingers in perfect harmony with the tasty terpenes and the carrier oil from sun-kissed coconuts. It has also passed all internal and external quality control stations. Please mix the following words as you like: used, vaay-CBD-oil 10%, who, luck, from, kissed, is. Have fun with your forever and everywhere oil.
Ingredients

Caprylic/Capric, Triglycerides, Cannabis Sativa Broad Spectrum Hemp Extract
Notes

Do not use during pregnancy and lactation and keep out of reach of children. Oh and please store in a dry, cool place away from light and shake well before use. That's it.
Laboratory analyses & certificates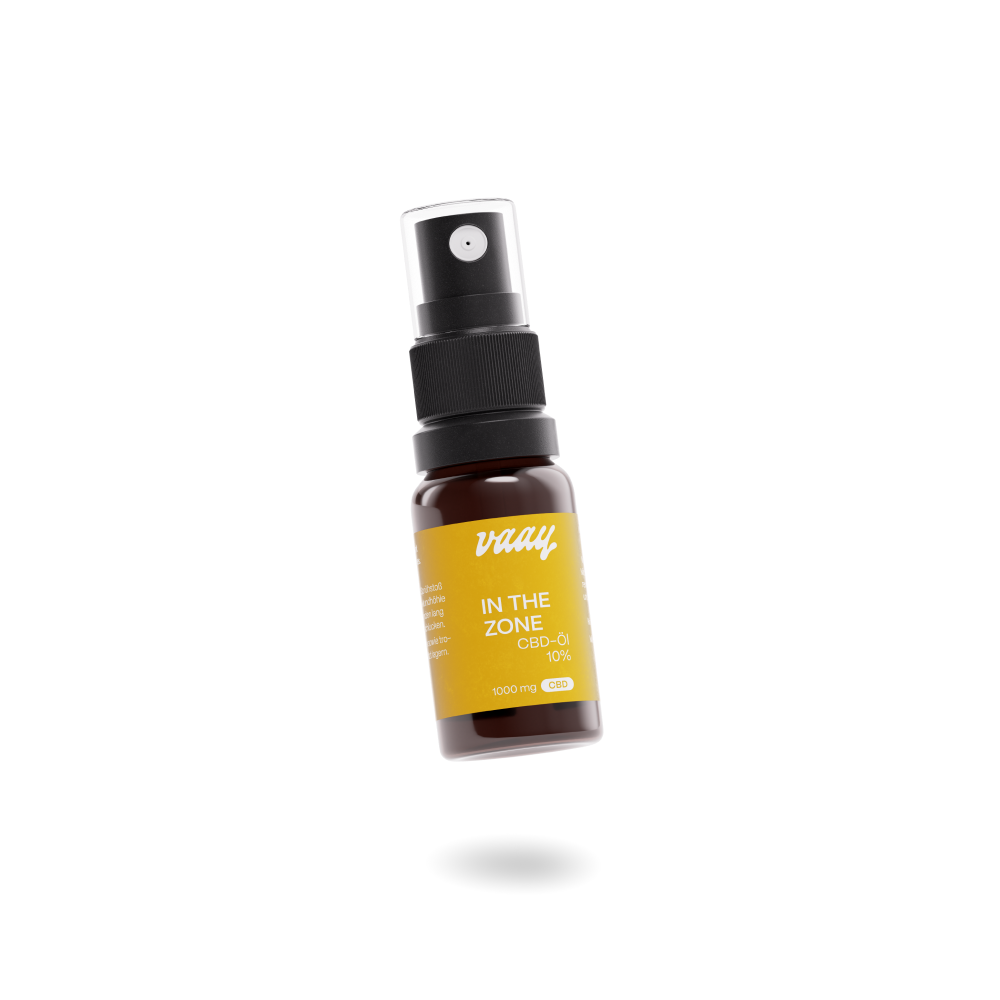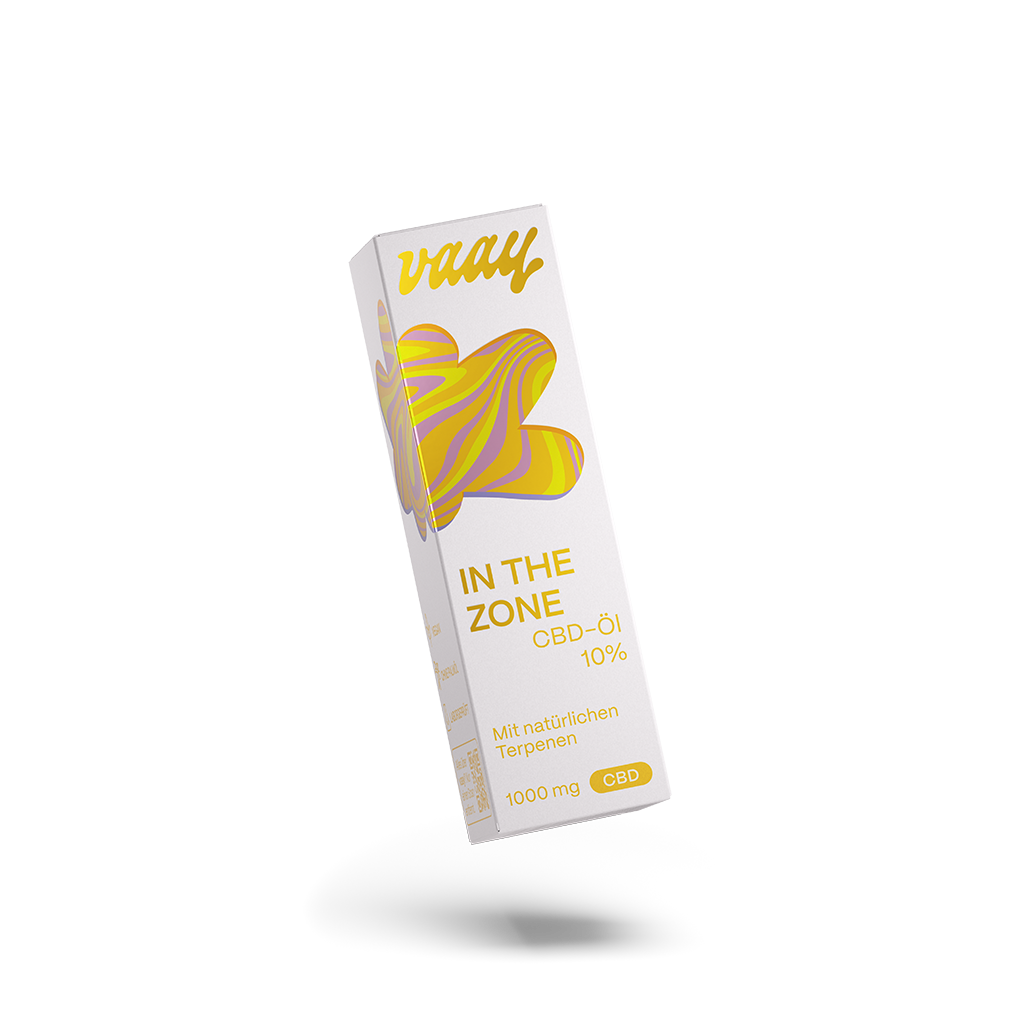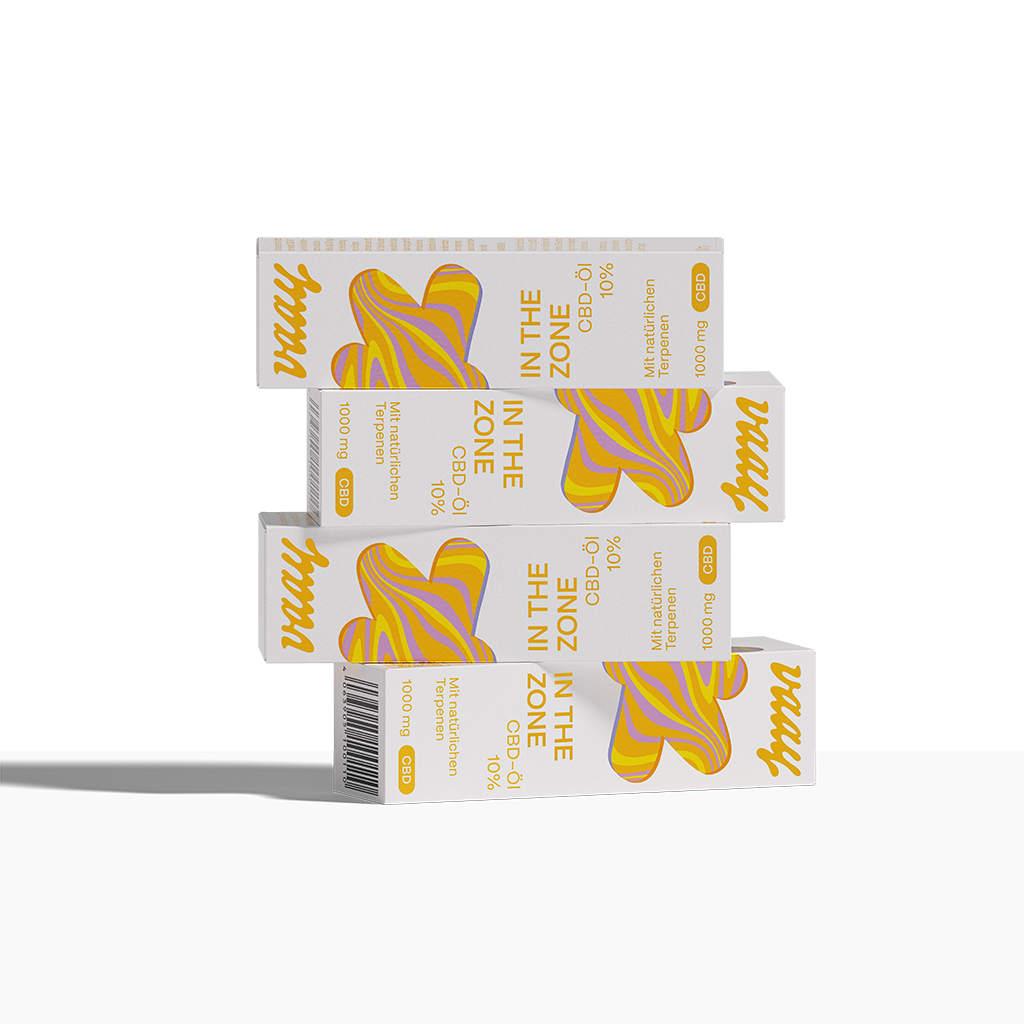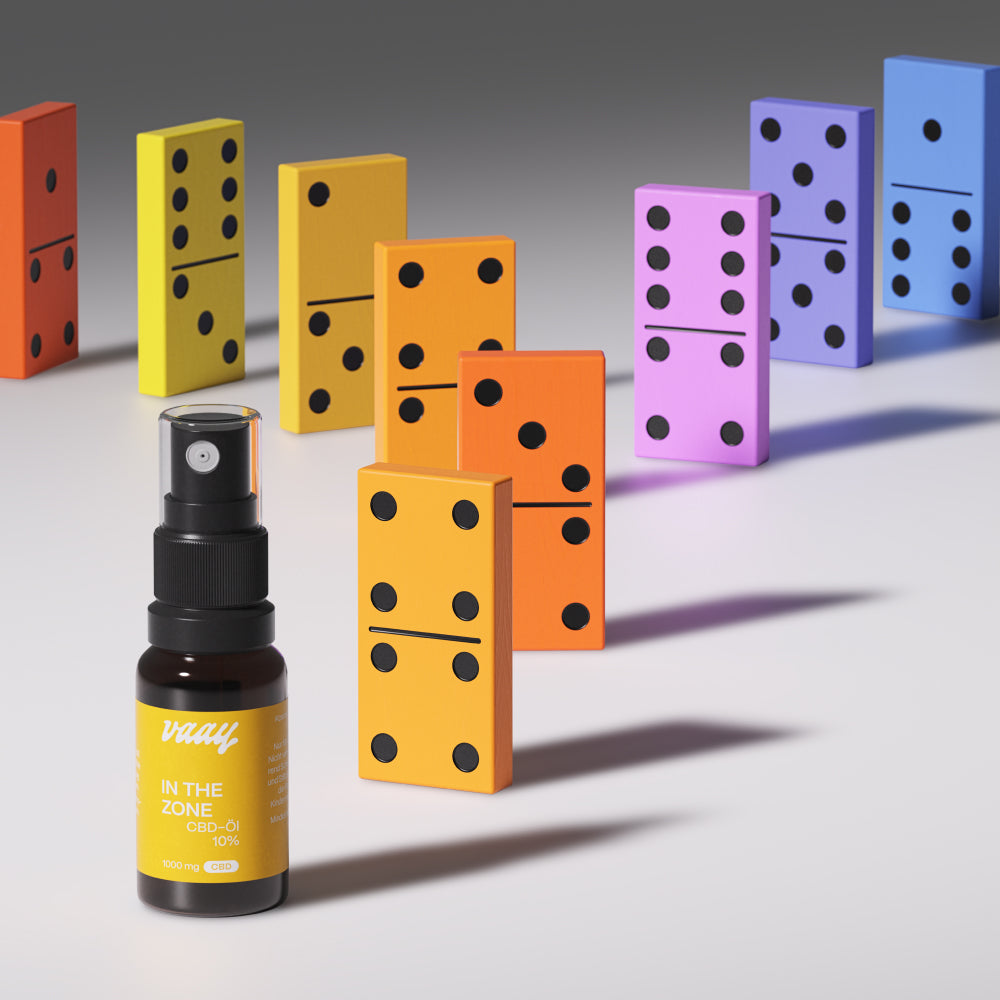 lab tested
all products are tested
no additives
only natural ingredients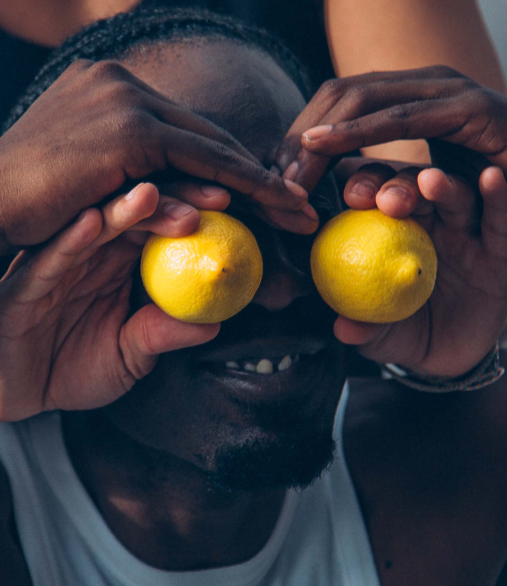 What and for whom is our CBD oil 10%?
What and for whom is our CBD oil 10%?
First of all, our CBD oil regulates your oral hygiene. It also smells good and is full of the best ingredients. Maybe it gives you imagination, strength, vigor, the decisive push to self-realization or the ability to make groundbreaking decisions in milliseconds. But maybe not at all. In any case, our CBD oil 10% is intended for CBD beginners. You can get a first impression of the CBD world and then move on to the oils with a higher concentration.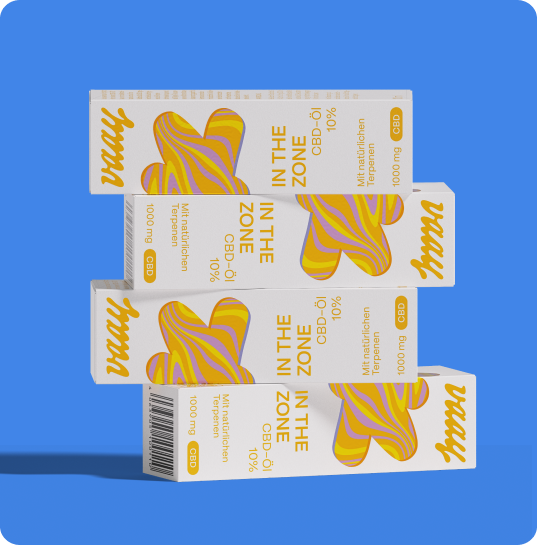 How to use it?
How to use it?
It's easy. You open your mouth as if you were very very well-behaved saying Relaaaaax, spray a pump shot into the roof of your mouth and move the whole thing back and forth there for 30 seconds. After that, you spit it out as the law requires. You can also dose your CBD oil according to your personal preference. You can find out how to do this and everything else about ingestion and dosage here. The oil works directly on your mucous membranes and maintains your oral hygiene. 1 spray contains 15 mg of CBD. Leading CBD pump experts recommend: Two sprays per day.
What a collection:
our bestsellers
FAQs
Was bedeuten eigentlich die 10 Prozent beim CBD-Mundspray?

Die Angabe "10 %" bezieht sich auf die Konzentration von CBD im Öl. Beim CBD-Öl 10 % bekommst du also ein Öl mit 10 % CBD-Anteil. Das entspricht einer Gesamtmenge von 1.000 mg CBD pro 10-ml-Fläschchen. Das Öl mit 10 % CBD unterscheidet sich also von einem Öl mit z. B. 30 % CBD im Mengenanteil des enthaltenen CBDs. So viele Zahlen, aber eigentlich ganz einfach.
Wie viel Prozent CBD sollte ein CBD-Öl enthalten?

Diese Frage hängt ganz von deinem persönlichen Empfinden ab. Das CBD-Öl 10 % ist für CBD-Einsteiger*innen gedacht, die CBD erst einmal ausprobieren und wissen möchten, für was das Öl eigentlich gut ist. Es ist unser CBD-Öl mit dem geringsten CBD-Gehalt. Und keine Sorge, die CBD-Öl-10-%-Dosierung ist keine Wissenschaft. Wir empfehlen einen Sprühstoß in die Mundhöhle zwei Mal am Tag. Die Dosierung kannst du aber individuell abwandeln. Hier haben wir dir dazu einiges aufgeschrieben.
Ist das CBD-Mundspray vegan?

Ja. Abgesehen von ein wenig Bienenhilfe bei unserer Badekugel ist das gesamte vaay-Sortiment vegan.