snooze
Hemp Sleep Spray Plus | Extra-Melatonin | 30 ml | 75 mg
Sale price

€24,90

Regular price

(€83,00/100ml)

Incl. VAT
Tomorrow is the crossing of the Alps? The mother-in-law is coming? You are the mother-in-law? Then you need strength and for strength you need regeneration and for regeneration you need a furious sleep and for a furious sleep, at least that's what some extremely well-rested bird people are whistling from the rooftops, you need a very very good hemp sleep spray, such as this one recommended by happy deep sleepers. Sweet dreams are made of this and so.
Ingredients

Purified water, glycerin, lemon juice concentrate, gum arabic, melatonin, hemp seed oil (Cannabis Sativa), potassium sorbate, steviol glycosides, sweet orange essential oil (Citrus sinensis), peppermint essential oil (Mentha arvensis), xanthan gum. THC? Always guaranteed to be less than 0.01%.
Notes

Shake well before use, refrigerate with it after first opening and consume within 6 months. Please note: Food supplements are not a substitute for a balanced diet. Do not exceed the specified intake amount. Do not use during pregnancy and lactation. Keep out of reach of children. And because all this sounds so strict: Glad you exist, whether you use our Hemp Sleep Spray or not.
Laboratory analyses & certificates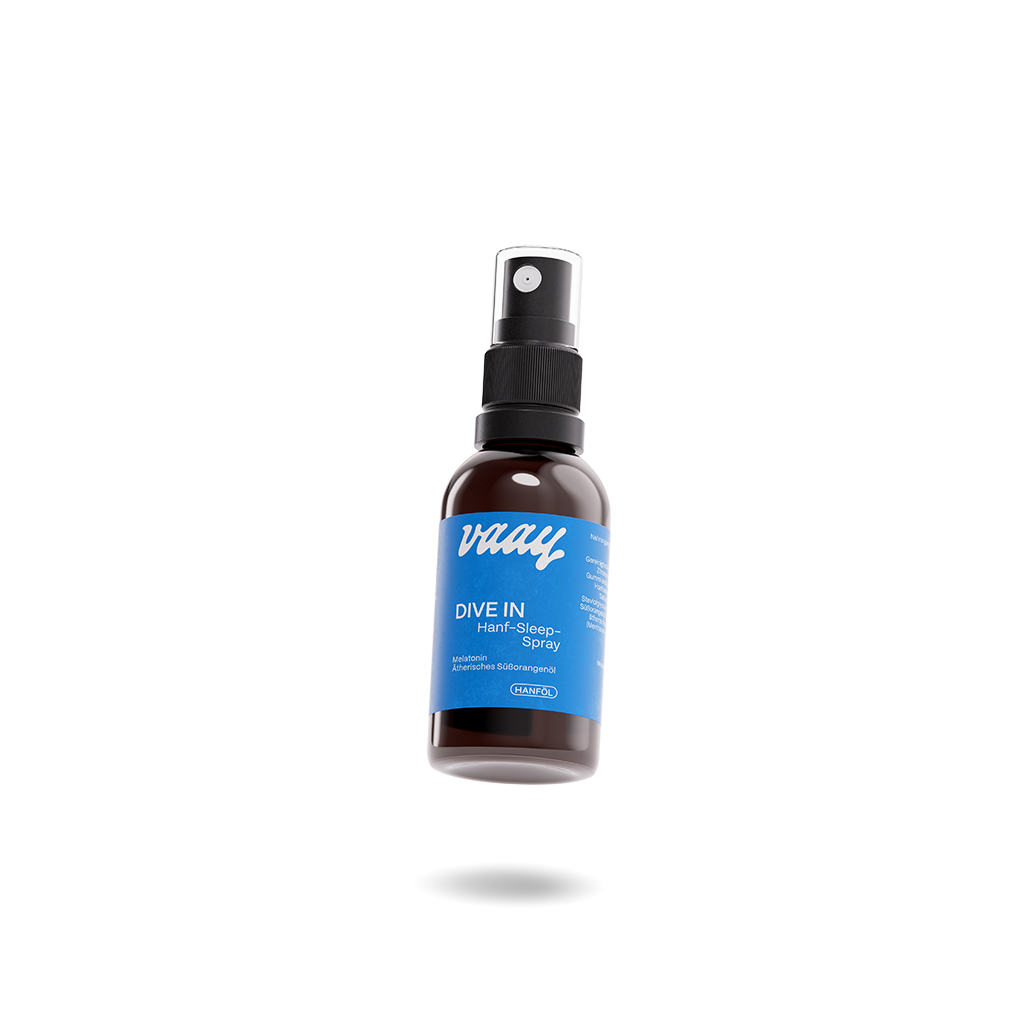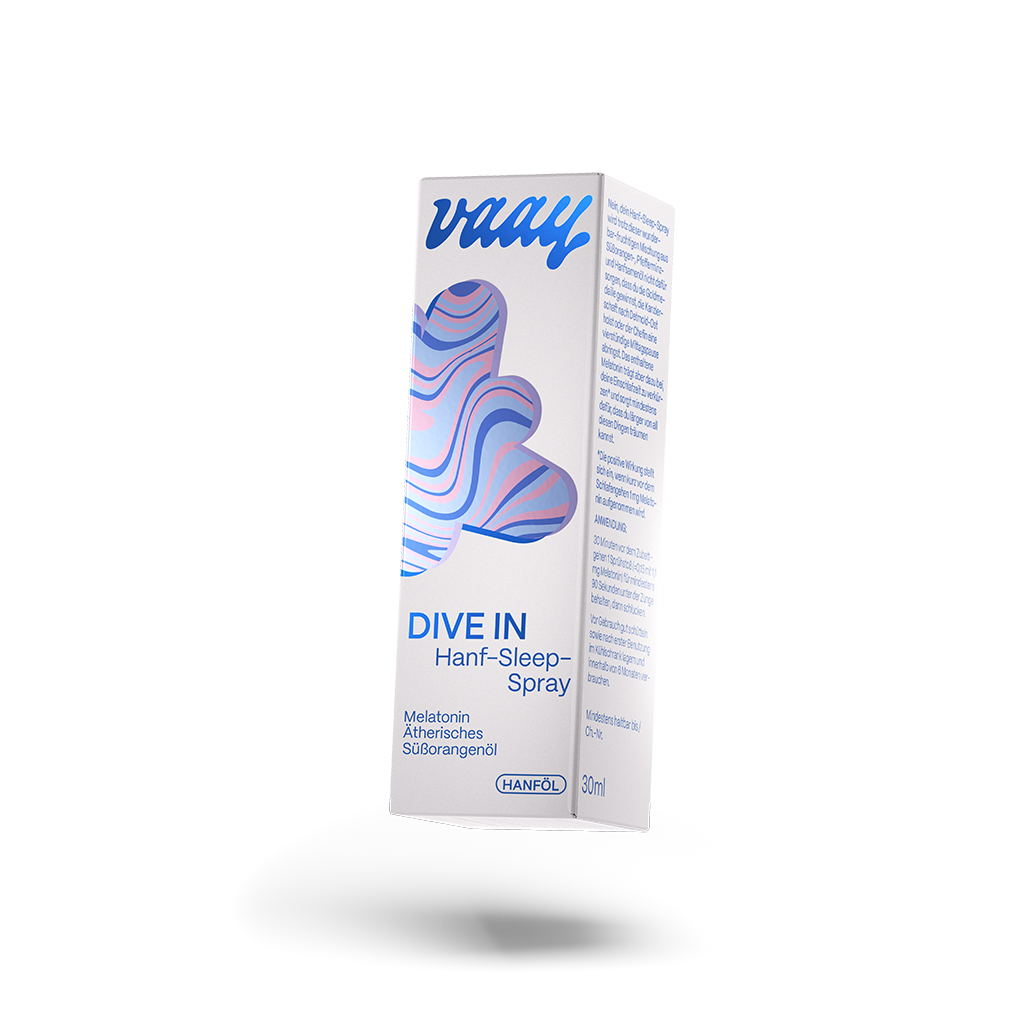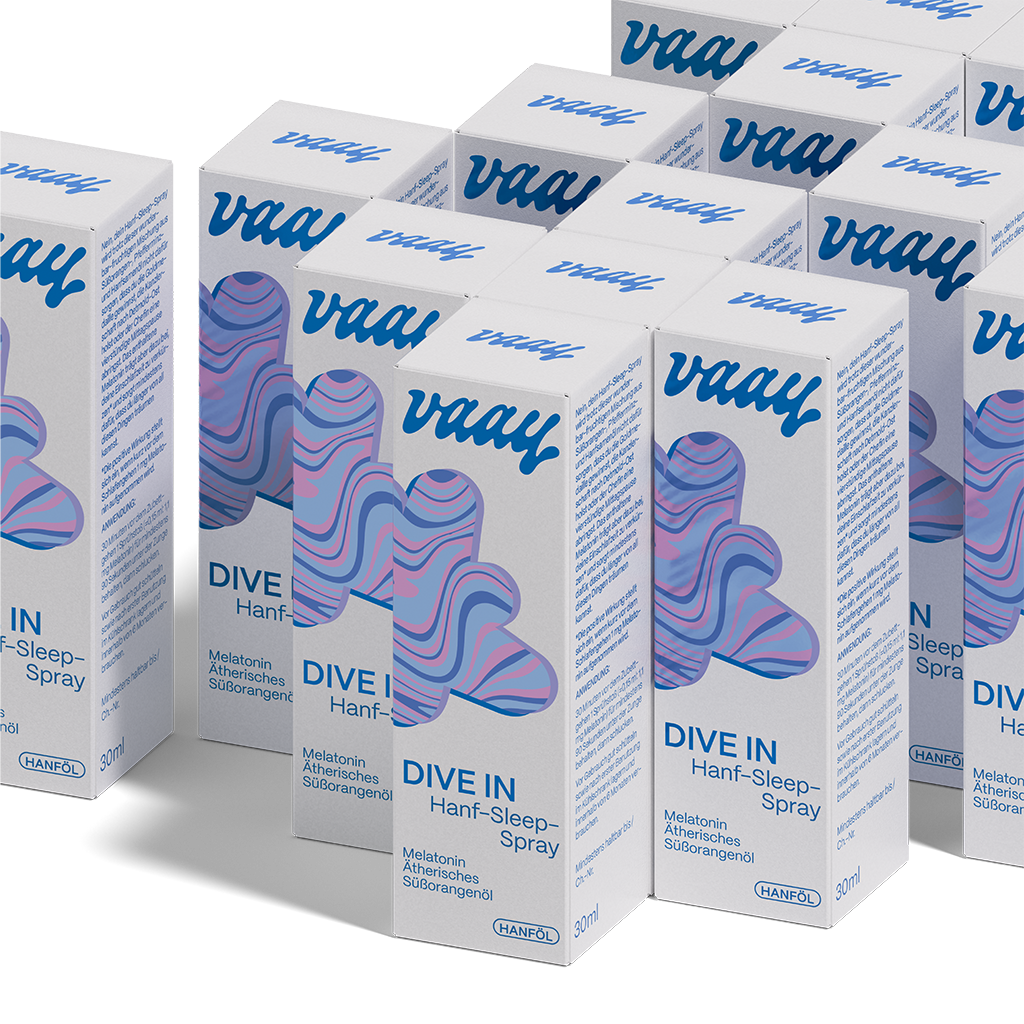 Vegan
Alles komplett vegan
Frei von Gentechnik
Clean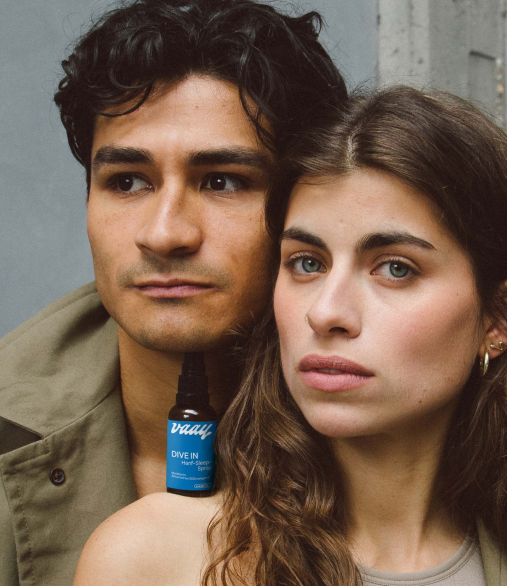 What and for whom is the spray?
What and for whom is the spray?
Our Hemp Sleep Spray is a pleasant tasting blend of fruity sweet orange, peppermint and hemp seed oil embraced by melatonin. Smells great and, thanks to the melatonin, helps shorten your time to sleep. We'd be really deeply disappointed if you're not fit to pull out trees tomorrow with this (still, please don't pull out trees).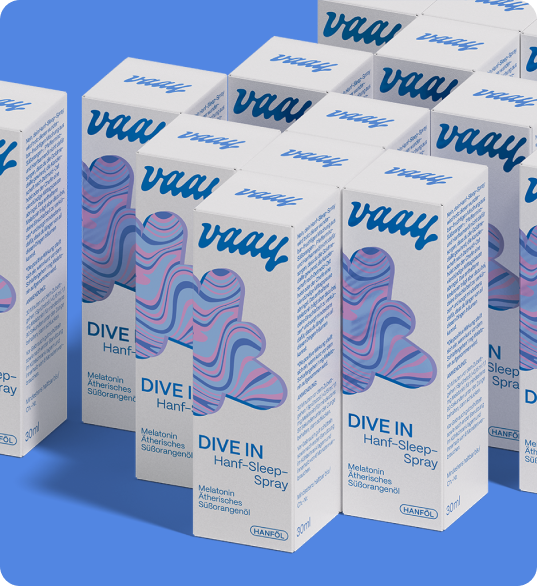 How to use our hemp sleep spray?
How to use our hemp sleep spray?
30 minutes before bedtime, one spray (equivalent to 1 mg melatonin), keep under tongue for at least 90 seconds, then swallow. Much better than counting sheep. Promise. Oh, and: 1 x per day is enough. Sleep spray would have to be one. Hang out elegantly all day, give a quick spray to a wonderful human maw in the evening, then hang out elegantly again. Life is unfair.
What a collection:
our bestsellers
FAQs
Ist Melatonin sicher?

Ja. Melatonin ist ein wichtiger Taktgeber für den Schlaf-Wach-Rhythmus, der vom Körper, wenn auch gerne zu wenig, selbst hergestellt wird und als ausgesprochen nebenwirkungsarm gilt.
Wie häufig kann man Melatonin einnehmen?

Unser Hanf-Sleep-Spray ist für die dauerhafte Anwendung gemacht. Gewöhnungseffekte sind keine bekannt. Wir empfehlen die Einnahme von 1 mg pro Tag.
Was ist die Zusammensetzung pro Anwendung?

Ein Sprühstoß entspricht 1 mg Melatonin pro Tag.