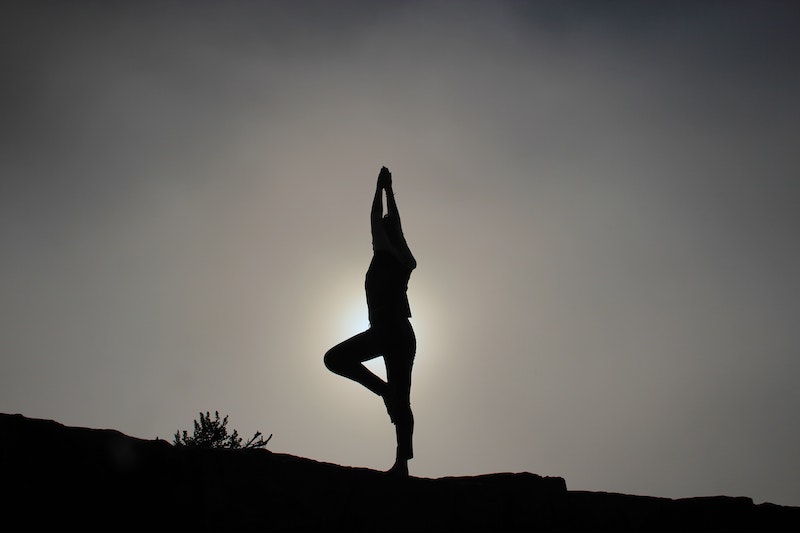 CBD and Health
What is the effect of CBD on our health?
CBD is the abbreviation of cannabidiol, a cannabinoid from the hemp plant. Unlike THC, CBD is not affected by the ban on cannabis in Germany, as it has no intoxicating effect and has not been classified as a drug by the EU. Instead, it is sometimes erroneously and colloquially referred to as a dietary supplement. However, you should know this: According to the German Narcotics Act, CBD may not be ingested and swallowed! But why is CBD so popular and can it possibly even have a positive influence on our health?
Effect and application areas of CBD oil and co.
CBD, like THC, is a natural component of the hemp plant and belongs to the cannabinoids. Unlike THC, however, CBD has no psychoactive effect and does not lead to intoxication, but according to some researchers, it has the potential to positively affect our health in very many ways.
Effect on our endocannabinoid system
This is because cannabinoids can dock and interact with our body's endocannabinoid system (ECS). Our ECS is part of our nervous system and controls many processes such as our mood, appetite, memory and inflammation in our body. This is to keep our physical balance, which we need for our health, stable. To do this, our body's endocannabinoids bind to specific receptors such as CB1 and CB2. CB1 thus improves our memory and regulates our perception of pain, while CB2 influences our immune system. Cannabinoids from the cannabis plant can bind to the same receptors and are thus thought to be able to trigger similar effects. Researchers therefore suspect that CBD may have a positive health effect on our bodies.
How the application of CBD oil works
CBD oil comes in a variety of forms, all of which are designed to produce their own effects depending on the method of application - whether as drops, as liquid for vaporizing, as a cream, as a gel, as capsules, or even as fruit gums. The typical cannabidiol oil is usually sprayed into the throat as a mouth spray and remains there for a few minutes before being spat out. A possible effect does not occur as quickly here, but it lasts a little longer. CBD is absorbed most quickly through the lungs when smoking or vaporizing, but the effect is already gone after one to two hours. Products such as capsules or fruit gums with CBD, on the other hand, must first be digested through the gastric mucosa and therefore need one to two hours before their effect can show at all - but it should last longer. Otherwise, there are CBD products that are only applied to the skin, such as cosmetic or lifestyle products that are supposed to act relatively quickly.
For all these different products, however, there is a regulation by law that is often circumvented: CBD is namely not (yet) approved as a food supplement or as a food in Germany. This means that CBD products may not be swallowed, which makes fruit gums and capsules with CBD illegal products. However, there are legal alternatives with hemp extract. In addition, CBD products may only contain small traces of THC in this country, or more precisely, the THC content may not exceed 0.2%, so that there is definitely no intoxicating effect.

Indications for use: What is CBD supposed to help against?
CBD users often report using cannabidiol for relaxation, against pain, as a sleep aid, as an anti-inflammatory, or even to calm anxiety disorders or depression. The use for pain in particular may also come from the fact that THC-containing medical cannabis is mainly prescribed to chronic pain patients. Therefore, many probably see CBD as a gentler alternative that is also available without a prescription. Based on CBD's interaction with our ECS, researchers believe that cannabidiol may actually have an effect against the sensation of pain.
Stress reduction through CBD has even already been proven in one study. Likewise, there has already been some research on CBD as a sleep aid. In 2019, a study of anxiety patients who had trouble sleeping investigated whether CBD could help them rest more easily. Indeed, sleep quality improved significantly in the majority of subjects in the first month with CBD, though this improvement waned over the next two months. It is unclear whether this was due to the low dose, a habituation effect, or perhaps a possible placebo effect. Perhaps the dosage should have been adjusted or increased over time. In any case, further studies on the possible effect of CBD are necessary before really viable statements about the effect can be made.
Spoiled for choice - the variety of CBD products
CBD, like other hemp products, is available for purchase in a variety of ways. Besides the popular CBD oil, which by the way has nothing to do with the very healthy food hemp oil, there is also CBD in the form of liquids for vape pens and e-cigarettes, as CBD flowers and weed for smoking, as tablets or even as gummy bears, just like illegal THC cannabis. However, the quality and also the legality of the products differs from supplier to supplier. It can happen, for example, that some CBD products have too high a THC content and are therefore de facto to be considered an illegal drug. This is precisely why CBD stores or CBD vending machines are often subject to raids and spot checks by the police. This can even affect large discount stores. In addition, the declaration of CBD products as dietary supplements or food is also prohibited by law. If you want to play it safe, you should only buy CBD drops or CBD oil from a pharmacy or a reliable online store like VAAY. At VAAY, we place great value on transparency and have our products regularly tested in accredited TÜV laboratories. This way, you can be sure that the legal framework is always adhered to.
CBD scientifically examined in study
In the medical and scientific world, personal anecdotes and a supposedly positive experience with an active ingredient like cannabidiol or CBD are not enough to be able to use it effectively in conventional medicine. Research and studies on CBD have been done, but still there is a lack of long-term studies, especially on humans.
Nevertheless, there have already been some promising study results. For example, the effect of CBD in combination with THC against a certain form of childhood epilepsy has already been proven so well that a drug with these active ingredients has been approved for this condition since 2019.
These side effects can trigger CBD oil and co.
In general, CBD seems to be quite well tolerated. Nevertheless, one should be careful and not use the cannabinoid together with other medications, for example. In rare cases, it can also cause side effects such as insomnia, fatigue, restlessness, low blood pressure, dizziness, dry mouth, diarrhea, increased intraocular pressure, loss of appetite or allergic reactions. In addition, some people such as pregnant women, nursing mothers or people with liver disease should rather avoid CBD, because they have an increased risk of more severe side effects, such as disturbed development of the embryo or possible liver damage.
Everything you need to know about CBD and health can be found here.
Cannabidiol, or CBD for short, like THC, is a cannabinoid, which is a naturally occurring chemical compound in the hemp plant. CBD is often used in cosmetics and lifestyle products.
Promising results could be achieved in some experiments on animals and partly already on humans with CBD, for example pain relief, an improvement of the skin appearance, anti-inflammation, less nervousness, better sleep, fewer epileptic seizures and much more. However, the doses were often many times higher than the CBD content in commercially available CBD products. In addition, CBD research is still in its infancy, which is why no generally valid statements can yet be made about the possible effects of CBD. So before CBD can be used in everyday life for medicinal purposes, there is still a need for numerous scientific studies and research.
Like our own endocannabinoids, the cannabinoid CBD docks onto receptors in our endocannabinoid system (ECS). The ECS, as part of our nervous system, regulates our pain perception, appetite, inflammation, immune system, memory, mood and many other important processes. According to various researchers, CBD could interact with our ECS due to its high similarity to our body's own endocannabinoids, causing various positive effects for health and well-being.

More To Read
We've got your CBD reading material covered.